MarkSystems Home Builder Software
A business management software that makes you more efficient so you can reduce costs and build homes faster, while tracking profitability on each project, at every stage.
Watch the MarkSystems Overview Video
Make your business more profitable and efficient
Manage all aspects of your home construction projects with the industry's leading business management software. Easy-to-use and cloud-based, MarkSystems centralizes multi-department data into one platform, reducing errors and eliminating redundancy. The software also helps decrease build cycle times and minimize variances.

Improve cross-team communication and collaboration
Eliminate inconsistent and inaccurate information with our single source solution that:
Improves accuracy throughout your company
Avoids confusion, outdated project plans, delays, and unhappy customers
Makes up-to-date info easily accessible to all your teams in real-time
Accurately schedule and track progress
Schedule changes are frequent, and communicating them is time-consuming, causing longer build cycles. Use our MarkSystems Internet Tool Kit (ITK) to:
Schedule accurately
Communicate efficiently
Auto-generate work orders
Manage multiple vendors
Essential business insights for real-time decisions
Get the reports you need when you need them. Our home builder software gives you instant access to your data from anywhere so you can identify trends and react quickly all in one place. This includes:
Full business insight
Better job costing
Integrated accounting
Consolidated data analysis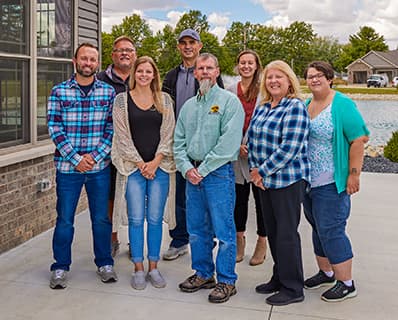 }
TK Constructors & MarkSystems: A Winning Combination
TK Constructors achieved $4.5M increase in annual profit and more efficient sales processes since using MarkSystems.
"It's one of the better investments we've made. We have been able to continue to grow in volume without growing in staff."
Have questions? We're here to answer them and help you achieve success!
Let's talk about how MarkSystems can help increase your revenue. Schedule a call today!