Remodelers
Remodelers' software streamlines communication and collaboration, leading to improved efficiency and project outcomes
We started as remodelers just like you. Rather than a one-size-fits-all product, BuildTools is a proven construction project management software for remodeling homes. Now you can organize the chaos of construction, keeping all your project information in one place.
BuildTools Cloud-Based Software for Remodelers
BuildTools is project management software for remodelers. Built by remodelers for remodelers, it lets you organize the chaos of construction, keeping all your project information - budgeting, scheduling, communication, and documents in one place.
Important software capabilities for remodelers to be successful
Accounting Integrations
Save time and costly errors with seamless accounting integration. Synchronize invoices, POs, budgets, contacts, and more.
Bid Management
Streamline the bidding process and make it easy for vendors and subcontractors to submit their bids.
Budgeting
Reduce errors and increase profitability. With unique cost codes, you have all the tools you need to build and manage project budgets.
Change Orders
Stay on top of changes and keep more money in your pocket. It only takes one mistake to see your profit on a project decline.
Communication
Communication is the cornerstone of any successful project. Comment on project details instantly. Search every comment easily.
Documents
Keep your documents stored in one place, under one project. You and your team can view and upload all job-related files anywhere, anytime.
Scheduling
Simple, yet powerful. View project schedules for all your resources, subcontractors, and employees alike, across all your projects.
Selections
Stay on top of every detail. Manage selections from one place that's accessible to the client, designer, and the construction team.
Service
Keep it simple and streamline your warranty request process. Efficiently manage and document your postconstruction work orders.
BuildTools: Empowering Remodelers for Success
Click below to learn more about the important software capabilities
Trusted by builders and industry leaders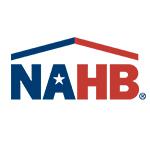 National Association of Home Builders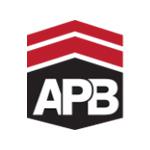 Association of Professional Builders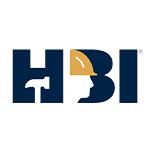 Home Builders Institute
Platinum Series Homes' Profitability Soars with BuildTools
Mark Molthan, Platinum Series Homes founder and owner, shares how BuildTools helped him improve scheduling, and customer communication, and run his business more efficiently.
Stay on top of your construction projects with technology
Between keeping projects on track, working with subcontractors, and communicating with clients, life as a builder can be extremely busy. Construction project management software can help you maintain profitable growth and take back your most valuable resource – your time.
Effective Communication Makes All the Difference
When someone wants you to remodel their home, they put a lot of trust in you to deliver. From day one through to completion, clients are eager to know what's going on at their project site. By using a construction project management solution, you can keep your clients regularly updated.
Industry experts converse in a roundtable discussion
The residential construction industry witnesses groundbreaking advancements that revolutionize the way we design, build, and live in our homes. Join us as we unravel the top industry trends and explore the critical role that technology plays in shaping the future of residential construction.
Change management continues to be challenging
Most remodelers have a process they've developed over the years, and it works for them. But are those processes efficient? Just because it helps you get the job done, doesn't mean it can't be improved. Learning new tools and implementing new processes isn't always easy.
"BuildTools is well worth every penny. We're already seeing some incredible changes and improvements with our bottom line and our margins. I think it's going to help us track that information better--everybody can see where the issues are. This is going to help encourage teamwork because everyone has access to all of the necessary job information."
Remodelers FAQs
How can project management software improve efficiency for remodeling projects?
Efficiencies are gained by streamlining communication, task management, and document sharing among team members. It provides a centralized platform for collaboration, reducing the need for manual coordination and streamlining workflows.
By automating processes and providing real-time updates, the software improves efficiency by minimizing errors, eliminating duplicate efforts, and ensuring the timely completion of tasks in remodeling projects.
How does project management software enhance decision-making for remodelers?
Software, such as BuildTools, offers valuable insights and data that support informed decision-making in remodeling projects. It provides project analytics, including timelines, resource allocation, and budget tracking.
With access to this information, remodelers can identify potential bottlenecks, make proactive decisions, and adjust plans as needed. This improves project outcomes and helps remodelers stay on track with their goals.
Can project management software help remodelers save costs?
Yes, by enabling better resource management and ensuring labor, materials, and equipment are utilized efficiently. It helps track project expenses, compare them to budgets, and identify potential cost overruns early on.
Streamlining processes and minimizing rework, project management software helps remodelers reduce waste and control costs effectively.
How does project management software aid in accurate budgeting for remodeling projects?
It allows remodelers to create detailed budgets, allocate funds to specific tasks, and monitor spending throughout the project lifecycle. With accurate and up-to-date budget information, remodelers can make informed financial decisions, manage costs effectively, and ensure the project stays within the planned budget.
Can project management software help manage subcontractors and suppliers effectively in remodeling projects?
Certainly! It provides a centralized platform for sharing project information, updates, and documents, ensuring all parties have access to the necessary information.
Remodelers can track subcontractor performance, monitor delivery schedules, and ensure timely payments. This level of coordination and transparency helps streamline subcontractor and supplier management in their projects.
How can project management software improve client communication and satisfaction in remodeling projects?
Project management software enables remodelers to share project updates, documents, and progress reports with clients. Clients can easily access this information, stay informed about the project's status, and provide feedback or approvals promptly.
Effective communication through the software helps manage client expectations, enhances transparency, and ultimately improves client satisfaction with the remodeling process.
Does project management software help in tracking and managing change orders in remodeling projects?
Absolutely! Remodelers can document and track change requests, including associated costs, scope adjustments, and timelines. The software facilitates evaluating change orders, obtaining necessary approvals, and communicating changes to the team members involved.
This ensures that change orders are managed efficiently, minimizing disruptions, and maintaining project efficiency.
Can project management software aid in monitoring project timelines and milestones in remodeling projects?
Definitely! It enables remodelers to create project timelines, set milestones, and track progress against those targets. It provides visual representations of project schedules, highlighting critical paths and potential delays.
By monitoring timelines and milestones in real-time, remodelers can proactively address any deviations, allocate additional resources, and ensure timely completion of their projects.
Learn how our team of industry experts can help you today.
Are you ready to take your remodeling business to the next level? Don't miss out on the opportunity to transform your operations with our project management software, BuildTools.