Cloud-Based Lumber Inventory Software
End-to-end business management software created specifically for home and building materials suppliers.
Watch Our 2-Minute Spruce Overview
Transform your operations and grow your business
Don't let outdated and disparate systems slow down your home and building supply business. You need an intuitive, easy-to-use ERP designed specifically for the LBM industry. Spruce software can support your business as it grows and evolves.
Drive efficiency and improve productivity
Take advantage of Spruce's end-to-end document management capabilities that will help your business:
Eliminate time-consuming, paper-heavy processes
Streamline operations with instant, linkable customer statements
Reduce costs while making it easier for customers to shop with you
Improve performance with embedded data analysis
Stop missing crucial business insights while trying to work between multiple spreadsheets and systems. With Spruce, you can:
Access advanced reporting and dashboards with just a few clicks
Evaluate performance and monitor KPIs
Instantly spot trends, opportunities, and areas of risk
Manage inventory, purchasing, and sales in one system
Constant imports between different tools can waste valuable time and cause expensive errors. By keeping everything in one system, you can:
Instantly update inventory counts as items sell
Eliminate manual data entry
Integrate with key vendors to seamlessly re-stock when inventory levels are low
Eliminate data security fears
Our secure, cloud-based software keeps your business open by automatically backing up information. Even if your physical store is impacted by a catastrophic event, you can rest easy knowing that your data isn't.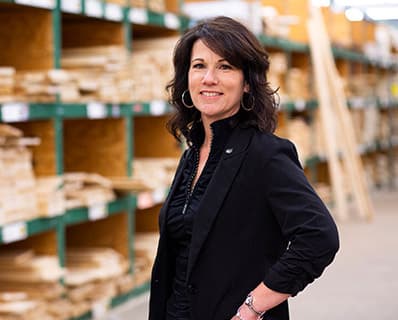 }
Learn how Curtis Lumber runs 22 locations with Spruce
"Our stores are not cookie cutter; they all have different needs," says Liz Irish, VP of Information Services.
Spruce software is ideal for:
Business Insight at Your Fingertips
Hickory Home and Garden Center
"Spruce makes it easy for us to track inventory, make sure our pricing is where it needs to be, and deliver superior customer service."
"Just being able to email customer invoices and statements has saved us thousands of dollars a month, not to mention all the time it saved."
Expand your business and boost productivity
Stop wasting time, money, and resources on outdated and generic software. Request a demo today to see what's possible!